The Florentine gentleman Giovanbattista Adiani says : "…what happened was that amongst the dark sky and the clouds, the sun was discovered. While the divine discovery was celebrated and the sacred ceremonies were performed, and by the hand of a religious official, the first stone was planted and whereby considering that this was not without the favour of Heaven, the Earth called itself the City of the Sun."
A precise birth certificate of the new fortress city was registered.
In a holographic memoir of the Captain of Castrocaro Corbizio II Corbizi we read " I remember how on December 8 1564 the new Terra del Sole began to be built with a procession and solemn mass in the said site under the command of Commissioner Geri Resaliti."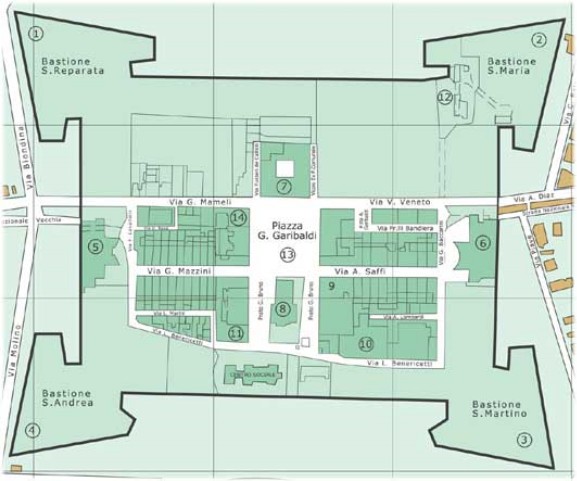 It fully responds to the new military needs that have emerged with the introduction of new firearms. The design of Terra del Sole represents not only an advanced model of military architecture – but also a rare model of urban planning "on a human scale".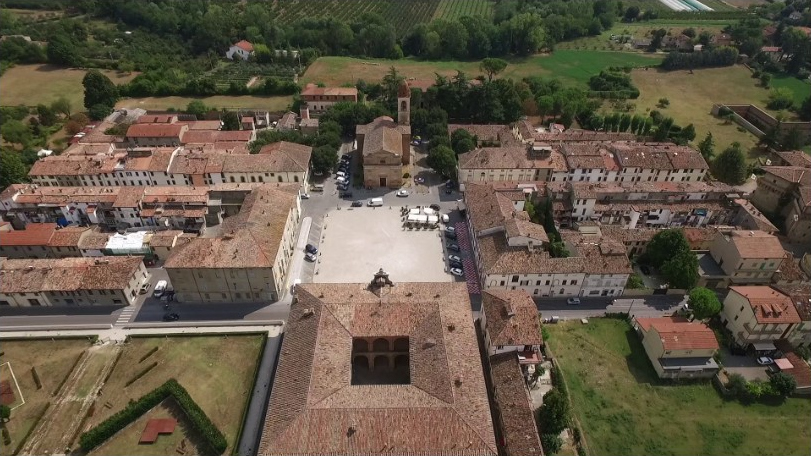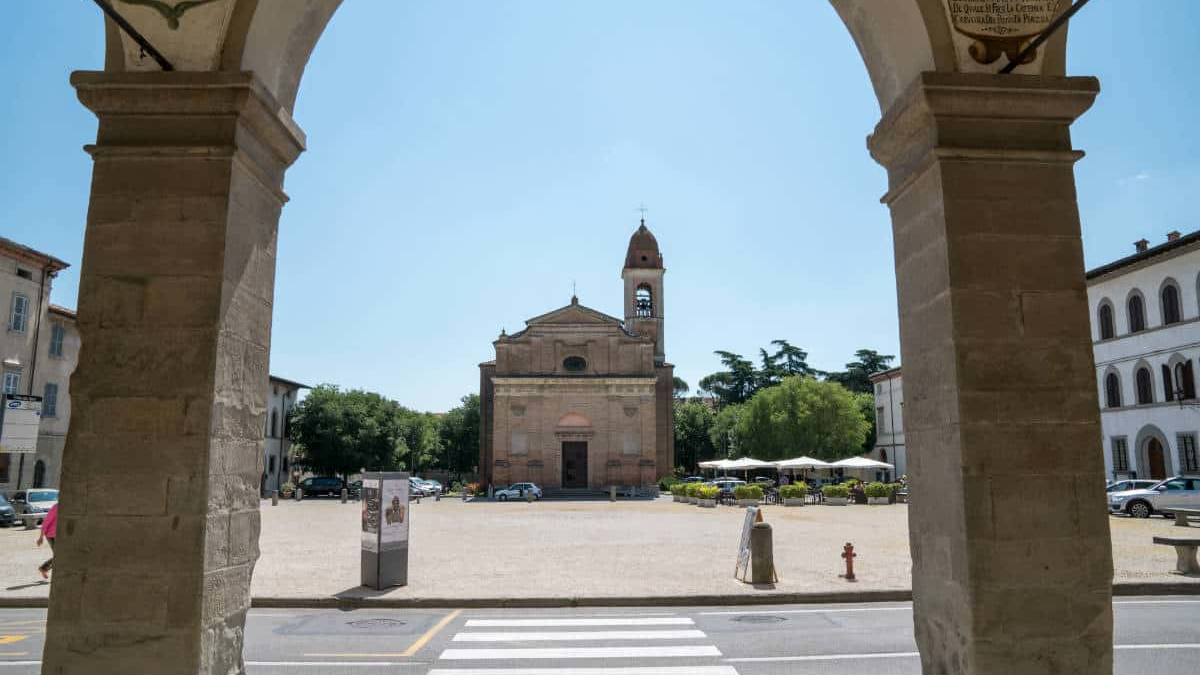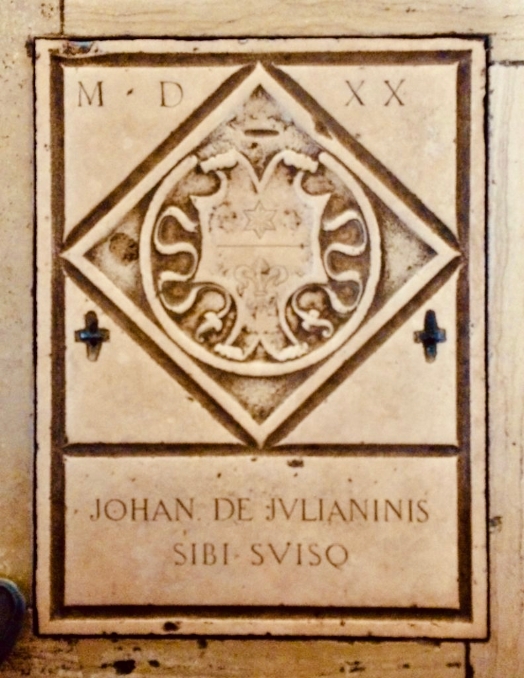 The city would be the seat of the Grand Ducal Commissioner from 1579, the year of its inauguration until 1784, when, under the Grand Dukes of Lorena, the Province of Romagna Fiorentina of which Terra del Sole was the administrative, judicial, military and religious capital, would be abolished.
The coat of arms of the Tenuta Villa Rovere has been known since the beginning of the 16th century, as is indicated by a commemorative stone in the church of Santa Reparata at Terra del Sole which has the name of Giovan Battista Giulianini engraved on it. The family crest has become the distinctive feature of the brand of the wine project "Tenuta Villa Rovere", characterized by the strong connection with the family origins and the local identities.
The result of that humanism act that placed man at the centre of the universe, Terra del Sole represents a rare attempt to create the "ideal city" longed for by the men of the Renaissance.