San Martine Agricultural Company
The San Martine Agricultural Company is dedicated to paying constant attention to every phase of the production process of its walnuts. From cultivation to harvesting, from the initial processing to the sales, both within its own company store and for the produce delivered to New Factor which takes care of the product's marketing to the most important chains of the national large-scale retail trade and wholesalers of the fruit and vegetable market.
Every moment of the entire process is subjected to rigorous checks, with repeated quality checks through the production process, from the field to the packaging and the final sorting, using very modern 4.0 electronic machinery for the interception of both internal and external deformities. All of this is carried out in order to guarantee a reliable and high quality product to the final consumer.

A clear, dark brown colour with a delicate, sweetish flavour and persuasive, almost melancholic finish.
These are the characteristics of our Nocino Terre di Romagna produced with our highest
quality walnuts of the Chandler variety
The liqueur is made according to the most ancient peasant tradition, characterised by a mixture of history and legends. While historical sources already mention nocino in ancient Roman documents, which speak of "a dark walnut liqueur" drunk on midsummer nights, popular tales have contributed to creating an aura of legend around its preparation process. In keeping with such tradition, the walnuts used to make Nocino Terre di Romagna are harvested when the shell is not yet formed and the husk can still be pierced with a needle.
The walnuts, according to tradition, are harvested on the night of St. John, between 23 and 24 June, the "night of the witches", and are then cut and steeped in alcohol for about a year, at the end of which the product is separated from the solid part, sugared and mixed with aromatic herbs such as cloves, cinnamon and coriander. After a further year of slow decanting, the Nocino is filtered and bottled and then aged in the bottle for at  least 12 months before being marketed.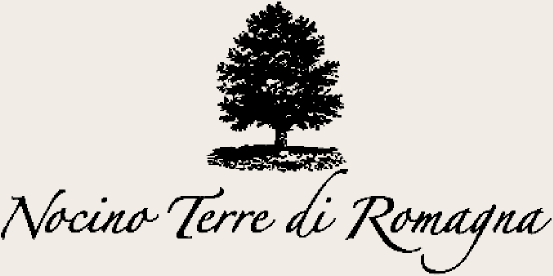 Nocino Terre di Romagna is produced with walnuts from the San Martino walnut groves, a product of renowned quality and a full expression of the tradition of the lands of Romagna; so says Pellegrino Artusi, the famous gastronome and author from Forlimpopoli, who was the first to extol the qualities of this precious infusion, creating the recipe for its production in his book "Science in the Kitchen and the Art of Eating Well", written in 1891.